Extract from Wednesday rules
First boat to take places and deliver to John Barter.

Following eligible boats to collect buoys and return to L'attitude or the sailing shed. If yachts fail to P/U it will fall to the next boat and so on, so if you are an eligible yacht, standby before leaving the course. Eligible yachts failing to P/U marks may not receive prizes.

Ensure Racing Handbook is available to crew and onboard for Race Instructions.
Please use Race Logger if possible - Ring 0418 253 479 for help with setting up.
View "Racing>Available Crew List" for crew wishing to sail and help place requests.
Yachts not given their rights must signal with a red flag, in the racing area that she was involved in or saw, she shall hail 'Protest' and conspicuously display a red flag at the first reasonable opportunity to give the other boat an opportunity to exonerate their error with a 360 degree turn.
Sailing to operate tender on Wednesdays - Please observe the following;
Observe roster with the starting times and run tender before and after races.
If engine is cold - please start engine and allow 30 seconds of idle to reach operating temp.
Do not run tender at full speed when crossing turning basin of marina.
Please pause at Neutral so to avoid a "crash" transmission shift.
Observe 8 passenger limit.
Skippers, drop and pick-up majority of crew at marina to assist tender operations.
Frown Award for non-pickup of Marks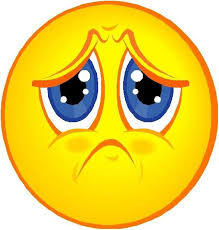 Wednesday: Clear
Credits: Yknot (17-June-2020), L'attitude 19-June (108)
Boats will be removed after doing their turn or standing in for other defaulters.
Race Logger

Race logger will start automatically and record your track with time markers. RL is necessary to record finish time for weekend series and could be useful for protests. Configuration available prior to each race. Help call 0418 253 479