Australian Sailing Number (ASN)
All competitors in any race must be a member of a club or be a temporary SailPass member as per rule 46.
This centres around duty of care, safety and insurance for injury, accident or financial loss.
This also gives us information about who is racing which is an important part of our approach to safety.
It's the Skipper's responsibility to ensure crew have an ASN to be eligible to race/receive prizes.
Christmas - New Year cruise
Yachts and crew are invited to join the RMYCPH-Sailing Cruising to spend a few days post-Christmas 2022 to New Years at Shell Cove Marina.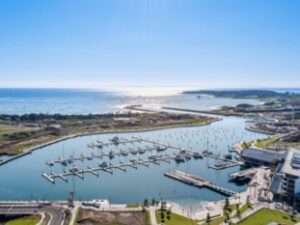 The Plan is to meet at the Shellharbour Marina from 29-Dec-2022 and spend time visiting local sights.
We will book a dinner for participating Yachts at a local Restaurant on the evening of the 30th of December.
Further social arrangements will be made for New Year's Eve.
The Shell Cove Marina provide full marina facilities with restaurants, bars, and shops adjacent to the Marina.
Marina fees start at $63 per night for 12metre yachts up to $76 per night for 14metre yachts.
Participating yachts will need to make their own berthing arrangements directly with the Marina. Quoting "RMYC-PH Cruising".
Contacts Shellharbour Marina, Ph. +612 42504 100