Tender service pick-up
Skippers who have their yachts on moorings should drop crew at the marina and return to their mooring with just enough crew to moor. This way the tender makes less trips to service all yachts. The dropped of crew can notify the driver of outstanding crew from moored yachts and all can be achieved in less time with nobody forgotten.
Next Cruising event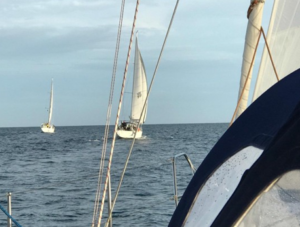 Yachts are planning to cruise the south Coast of NSW.
Schedule to start from Port Hacking on March 8th. Departing from Port Hacking and cruising to such destinations as Crookhaven Heads, Jervis Bay, Ulladulla, Bateman's Bay, Moruya, Bermagui and arriving Eden by the 17th of March.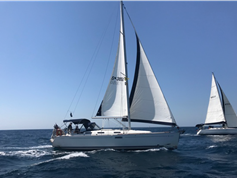 Similar ports on the return journey arriving back in Port Hacking around 26th March.
An invitation is extended to other interested yachts to join for the South Coast cruise or part of.
If interested please contact either Bruce Munro from "Amazing Grace" or Bill Dickson from "Rêve" for more details. The cruise is not directly associated with the RMYCPH-sailing and therefore it is the discretion of the individuals to participate.
New Rules of Racing 2021-2025
Attention Skippers:   Rule changes from Jan. 2021.
Australian Sailing prescribes that the person in charge shall be a member of a Club affiliated to Australian Sailing and hold a current Australian Sailing Number (ASN). Any crew member who sails shall be a member of a Club affiliated to Australian Sailing or have a SailPass  by clicking the SailPass links provided.
Yachts with unregistered crew may be disqualified from the series or prizes. For help or further information contact John Barter on 0418 253 479.