Book after race tables online.
RMYC requests to comply with COVID-19 rules.
Each Skipper needs to use the tab below to book their own crew table after each race as follows;
first name: Boats Name, last name: SAILOR.
Wednesdays will be grouped accordingly.
On Sunday 21-Oct. the south marina arm will be booked for after race presentation between 4 and 6pm. See race page for more.
SailPass - Why is it necessary?
Australian Sailing rule 46 will require that all crew racing with an affiliated club have an Australian Sailing Number (ASN).


SailPass is a means by which a non-member can go sailing. It's a form of introductory or short-term membership that provides an Australian Sailing Number (ASN). Contact Gary Fielder for help 0419 237 349 (
More
)
Racing Handbooks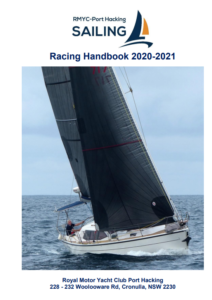 Books are available for pickup now at the front desk for Skippers that have entered in the current series.
One handbook will be issued to each skipper and one for the boat.
Additional handbooks will be available for crew on request to Desk or John Barter 0418 253 479.