Presentation/Awards night
To be held on Saturday 22-May-2021.
Please reserve this date.
See "Cruising and Social Events"--->
Read more.
Tender service pick-up
Skippers who have their yachts on moorings should drop crew at the marina and return to their mooring with just enough crew to moor. This way the tender makes less trips to service all yachts. Dropped crew can notify the driver of crew from moored yachts and can be achieved in less time with nobody forgotten.
Rule 46 changes from 2022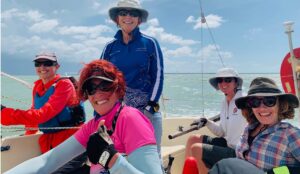 Changes RRS 46.
From January 2022 all competitors in any race are required to be a member of a club. Read more