Rule 46 changes from 2022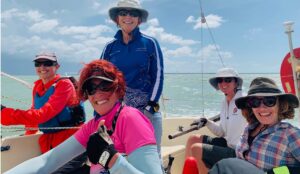 Changes RRS 46.
From January 2022 all competitors in any race are required to be a member of a club. Read more
Skipper's Survey and Results
Skipper's input can be seen by the link below.
Comments have been grouped into 4 categories,
1-Short Ocean and Harbour
2-Wednesday Twilight and Afternoon
3-Short Haul and winter and 4-Other
Results of meetings available via the link below.
There is also a link to the draft handbook with updates from the Skippers meetings.
Tender service pick-up
Skippers who have their yachts on moorings should drop crew at the marina and return to their mooring with just enough crew to moor. This way the tender makes less trips to service all yachts. Dropped crew can notify the driver of crew from moored yachts and can be achieved in less time with nobody forgotten.