Meet our team in video | Read our Google Reviews
Six times winners of the Sutherland Shire Local Business Awards – Most Outstanding Agency

Summer Program - Wednesday Twilight
Newton Real Estate - Twilight Series (Overall Competition of four series).

Description of Series

Start

Race Dates (2022-2023)

SELLING season series
 5:30
October 5th, 12th, 21st, 26th and November 2nd.
INVESTMENT series
 6:00
November 9th, 16th, 23rd, 30th and December 7th, 14th
Christmas Holiday break
WINDS of REAL ESTATE series
 6:00
January 18th, 25th, February 1st, 8th, 15th and 22nd.
POTENTIAL PLUS series
 5:30
March 1st, 8th, 15th, 22nd and 29th.
Extract from Wednesday Rules
The winning boat to record places and give to the Duty Officer.
The following eligible yachts to pick-up the laid marks. If unable to pick-up mark, arrange another boat to do so. (Note: Possible Dream, Crest and L'attitude exempt from Pick-up.)
Marks to be returned as notified via SMS from the duty office or the sailing shed .
Ensure Racing Handbook is available on-board (and read) for Race Instructions.
Yachts not given their rights must signal with a red flag, in the racing area that she was involved in or saw, she shall hail 'Protest' and conspicuously display a red flag at the first reasonable opportunity to give the other boat an opportunity to exonerate their error with a 360 degree turn.
Please use Race Logger if possible - Ring 0418 253 479 for help with setting up.
View Available Crew List for crew wishing to sail and help place requests.
Return of the Frown
Frown Award: All clear
Exonerated: Regatta (out of turn pickup 23Nov22).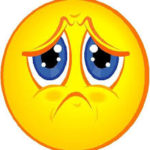 Credits: L'attitude (108), Inception (105)
NOTE: You can cancel your frown by picking up out of turn.
Organisation
Duty Officer: John Barter
Course: L'attitude/volunteer
Presenter: Ken Teiffel
Twilight Series Winners prize
Race Logger

Race logger will start automatically and record your track with time markers.
RL is necessary to record finish time for weekend series and could be useful for protests. For help call 0418 253 479
Rules for crew on racing yachts (RRS 2021-2023 rule 46)


All competitors in any race must be a member of a club or be a temporary SailPass member.
This centres around duty of care, safety and insurance for injury, accident or financial loss.
This also gives us information about who is racing which is an important part of our approach to safety.
It's the Skipper's responsibility to ensure crew have an ASN to be eligible to race/receive prizes.