What is a SailPass & why is it necessary?
SailPass is a means by which a non-member can go sailing. It's a form of introductory or short-term membership (for a day or days).
It offers safe, quick, easy and affordable access to sailing.
Costs with RMYCPH-Sailing (PHS) 1-10 races no charge.
Before 10 races we expect the SailPass member will join PHS.
It breaks down the perceived barriers to sailing.
It's a massive safety improvement - Includes insurance and training.
It's compliance friendly.
it is a simple way to get more people, having fun in boats.
The major benefits
It's an attractive proposition
A flexible introduction to sailing for people new to the sport
It's accessible, welcoming, quick, easy & affordable
It's mobile friendly & integrated
Addresses the Australian Sailing racing rules & personal insurance
It gets a big safety tick, We know who is on the water
Improves our risk management
Allows us to collect participant information including 'Emergency Shore Contact (NOK)' details
It ticks a number of compliance boxes
Addresses the use of our club by non-members
Registering for SailPass
Please click on the link alongside to take you to the Australian Sailing site.



Register for each race series to be eligible for all races in that series.
Your registration has no charge, but we expect you to join PHS after one series.
All RMYC Sailing Members, and financial members of other Australian Sailing affiliated Clubs, do not require a SailPass.
SailPass is available at no charge, and rather than offer daily passes, there are four different seasonal passes available:
Summer Sunday Series (4 September 2021 – 27 March 2022) Includes; Short Haul, Short Ocean and Boat Harbour series.
Wednesday Twilight Racing (6 October – 30 March 2022) Wednesday twilight races during Eastern Daylight Saving Time (EDST)
Winter Sunday Series (1 May 2022 – 24 July 2022) Bate Bay series of 7 races.
Winter Wednesday Afternoon series (6 April 2022 – 28 September 2022) Wednesday afternoon races during Eastern Standard Time (EST)
SailPass does not provide access to the RMYC_PH or other benefits of Membership.
Changes to Rule 46 are Inbound
The change to Rule 46 in the Racing Rules of Sailing is scheduled to be implemented from 1 January 2022, which will now requires all competitors in any race to be a member of a club.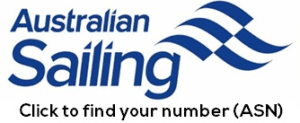 The change to Rule 46 centres around duty of care, safety and insurance, but also offers clubs the opportunity to grow their membership base and create clearer lines of communication with potential members.
This article will highlight some of the ways in which clubs are implementing the changes, including the use of SailPass to help process flexible memberships.
Being a member of a club and registered with Australian Sailing gives clubs information about who is racing which is an important part of their approach to safety. Being registered with Australian Sailing also provides a basic personal injury insurance which serves as a safety net to people who, through injury or accident, incur financial loss..