Vale - Fred Teiffel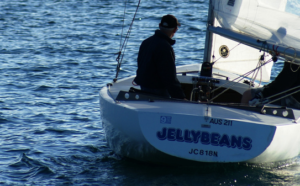 ColorTile has been sold, so after 16 years of sponsorship Tony will not be sponsoring the Wednesday Afternoons in future.
The idea of sailing Wednesdays in the estuary met with a lot of opposition initially with a number of problems that had to be solved in those early days.
Tony gave his support from the beginning providing the perpetual "Jelly Beans trophy" and a generous prize for the winner of each monthly series.
I would like to thank Tony on behalf of Wednesday sailors for an event that has become a very successful part of the Sailing program. John Barter
It is with great sadness that we are advised of the passing of Fred Teiffel.
We wish him "Fair winds and following seas"
Fred had many achievements in his lifetime; as a Wartime flying instructor, adventurer, successful business man and the founder of the Port Hacking Ocean Yacht Club (PHOYC) back in 1964.
Fred was just short of his 98th birthday.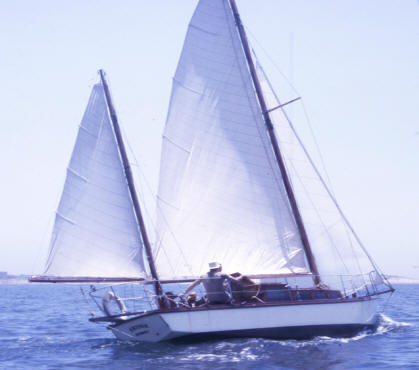 Akuna - Fred Teiffel's yacht that founded the PHOYCgoogle button
Our condolences and best wishes to Ken and Margaret and all of the Teiffel family.
Anzac Day 2019
Presentation Award Nominations
How to use DSC
Audley 26-November-2022
Tides
Sat 26th High 10:32Hrs 1.87m
Sun 27th High 11:23hrs 1.85m
Raft-up Pool Flat (adjacent to Jetty)
Expressions of Interest please reply below.
Any questions contact Bill Dickson
Mob. 042892707
See more
Novice Skipper 2019
| Boat | Chairs | Table Places | Novice | Party # | Start | Place |
| --- | --- | --- | --- | --- | --- | --- |
| Inception | 8 | 0 | Steve | 8 | 12:05 | 1 |
| Sweet Chariot | ? | ? | Alison | 4 | 12:04 | 2 |
| Chinook | 6 | 6 | Lloyd | 6 | 12:10 | 3 |
| Happy Hour | 0 | 0 | Nikki/Ross | 2 | 12:11 | 4 |
| Possible Dream | 8 | 8 | Sheena | 8 | 12:09 | 5 |
| Crest | 0 | 0 | Neville | 2 | 12:14 | 6 |
| Majella | 5 | 5 | Edith | 5 | 12:13 | 7 |
| L'attitude | 24 | 36 | Tim/Julie | 12 | 12:20 | 8 |
| Rêve | 0 | 0 | Lynden | 2 | 12:12 | 9 |
| Whispering | 0 | 0 | Duncan | Can't stay | 12:12 | 10 |
| Axiom | 8 | 8 | Patrick | 8 | 12:19 | 11 |
| Defiance | 2 | 2 | Kylie | 2 | 12:11 | DNF |
| Pied Piper | 0 | 0 | form required | 4 | 12:00 | DNS |
| Airstream (crew) | 2 | 0 | Jim | 2 | Not racing | DNS |
| Totals | 65 | 71 | | 65 | | |