Summer Program - Wednesday Twilight
Newton Real Estate - Twilight Series (Overall Competition of four series).

Description of Series

Start

Race Dates (2020-2021)

SELLING season series
 5:30
October 7th, 14th, 21st, 28th and November 4th.
INVESTMENT series
 6:00
November 11th, 18th, 25th, Dec 2nd, 9th & 16th.
Christmas Holiday break
WINDS of REAL ESTATE series
 6:00
January 13th, 20th, 27th, Feb. 3rd, 10th and 17th
POTENTIAL PLUS series
 5:30
Feb. 24th, Mar. 3rd, 10th, 17th, 24th and 31st
Extract from Wednesday Rules
The winning boat to record places and give to the Duty Officer.
The following eligible yachts to pick-up the laid marks. If unable to pick-up mark, arrange another boat to do so. (Note: Possible Dream, Crest and L'attitude exempt from Pick-up.)
Marks to be returned as notified via SMS from the duty office or the sailing shed .
Ensure Racing Handbook is available on-board (and read) for Race Instructions.
Yachts not given their rights must signal with a red flag, in the racing area that she was involved in or saw, she shall hail 'Protest' and conspicuously display a red flag at the first reasonable opportunity to give the other boat an opportunity to exonerate their error with a 360 degree turn.
Please use Race Logger if possible - Ring 0418 253 479 for help with setting up.
View Available Crew List for crew wishing to sail and help place requests.
Rules for crew on racing yachts (RRS 2017-2020 rule 46)


Australian Sailing prescribes that the person in charge shall be a member of a Club affiliated to Australian Sailing and hold a current Australian Sailing Number (ASN).
All crew that sail shall be a member of a Club affiliated to Australian Sailing or have a SailPass.
Once registered, SailPass crew needs updating for each race sailed.
Frown Award for non-Pick-up of marks.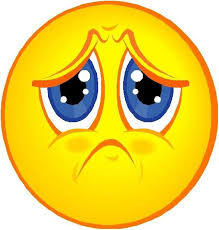 Wednesday: Clean sheet for now.
Credits: L'attitude (108), Chillout (2) 13Jan21
Boats will be removed after doing their turn or standing in for other defaulters.
Organisation
Duty Officer: John Barter
Course: L'attitude/volunteer
Presenter: Ken Teiffel
Results: John Barter/Tim Dodds
Crew/ASN: John Barter 0418 253 479
Twilight Dinner Orders
Book tables here. (Link to new RMYC system)
Due to the later returning, skippers and crews are asked to assist the catering by ordering as soon as possible after reaching the club.