Australia Day - Sunday 26-January 2020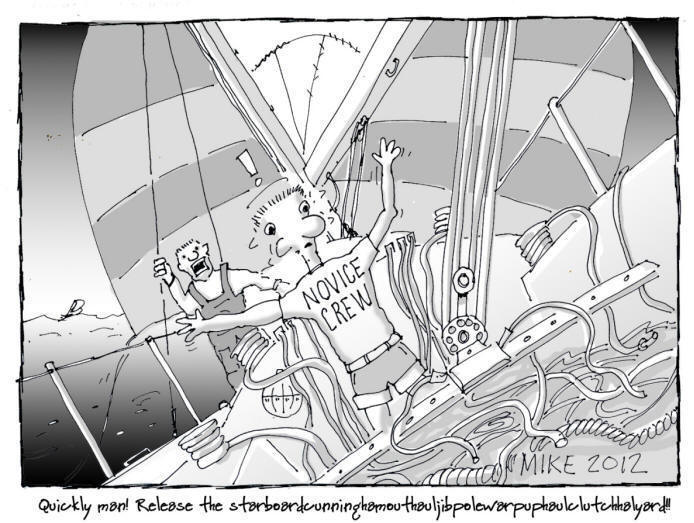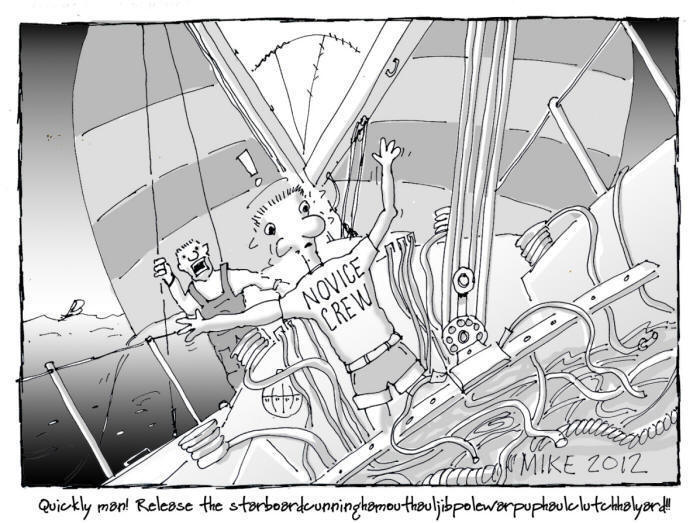 | Boat | Chairs | Table Places | Novice Skipper | Party # | Start | Place |
| --- | --- | --- | --- | --- | --- | --- |
| Totals | 61 | 59 | Novice Skipper | 57 | Start | Place |
| L'attitude | 18 | 34 | Jen Barter | 10 | 12:11 | 1 |
| Axiom | 8 | 0 | Malcolm Craig | 8 | 12:09 | 2 |
| Sweet Chariot | 4 | 4 | Steve Saunders | 4 | 12:01 | 3 |
| Whispering | 0 | 0 | Tim Vandalaan | 2 | 12:06 | 4 |
| Mangrove Jack | 2 | 0 | Rene | 4 | 12:08 | 5 |
| Majella | 4 | 4 | Peter | 4 | 12:05 | 6 |
| Possible Dream | 8 | 8 | Alan Shardlow | 8 | 12:00 | 7 |
| Inception | 8 | 0 | Steve Chilton | 8 | 12:02 | 8 |
| Defiance | 9 | 9 | Kylie Short | 9 | 12:04 | 9 |

Can't make it this time: SteadFast, Jargon, Reve, Chinook, Kite Runner, Rhumb Line, Juggernaut, ColorTile, Free Spirit (maybe in Pittwater), Aeolus, Windsong, Pied Piper, Yknot
Valued Comments (any more?)
A special thanks to the LDL band who once again was the glue to bring it all together. Unfortunately, the rain came before they were properly thanked for their effort in getting all the gear onto Inception, unloading at the BWYC and then reloading and finally unloading again back at the RMYC. Also a thank you to all the contributions during the afternoon. I feel the rain probably cut short some presentation. Many photos were sent, so thank you to the photographers. I hope most are on the slideshow. JB
Thx mate, 1st class as usual - Much appreciated Matt Short
We found the watch in the boom bag.  Thanks again for arranging the day. David Cartmer
Hi John & Margaret, Thanks for the great Australia day all the crew had a really great day ,we bumped our way home along the shallow channel out of the Broad water and touched again near Lilli Pilli Point reserve. Thanks from all the crew. Cheers Don & Elizabeth
To you and Margaret a GREAT BIG  thank you for a really great Australia Day. I think that must have been the most people ever. Such a pity that we were missing "young Kevin Everritt," and Jen. Hope you put your feet up and relaxed today. Libby and Ken
Hi John, thank you for your wonderful organisation today! Thanks also to you and Margaret for you hospitality too! My 3 grand kids had an Australia day to remember. By the way,the channel map worked perfectly. Thanks! See you Wednesday, kind regards Nick
Broadwater Classic Course (extract).
Handbook Page 64 for full details.
The start time is 12 noon..
The course consists of two triangles and a sausage.
The start/finish line is formed by the moorings of Shaya Moya and Possible Dream (PD).
The second yellow buoy will be to the west in the vicinity of Farnell Bight.
The third mark is the blue police mooring near the Lilli Pilli baths.
From the start sail west to the mark at Farnell Bight (p), then to the police Buoy (p) at Lilli Pilli baths then to the start mark (p) (PD mooring).
Then complete a second triangle.
The last leg is from the start mark to the Farnell buoy (p) then directly to finish line crossing from west to east.
Entry Fee
One bottle of wine (to be used as prizes)
After the Race.
Some chairs and tables will be provided, but please help by providing your own if possible.
BBQ provided to do your cooking.
Prizes will follow for the place getters and story tellers.
Street Address (for land yachts)
1 Wareemba Place, Lilli Pilli
corner of Turriell Bay Road
Australian Theme on the day could be;
Decoration of your boat?
Poetry presented after the picnic?
Australian yarns?
Australia day personal stories?
Australian food Prepared on the day?
A special prize for the best presentation.
The LDL Band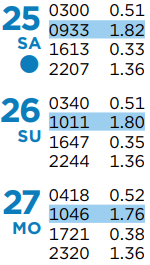 Consists of 3 guitar players, Andy Chilton, Steve Chilton and Brian Etherington also the singer. Warwick Montgomery on bass guitar and Gordon on drum and tambourine.
We appreciate the band breaking a busy schedule playing at many charity outings. The band is the glue that will bring it all together.
Tides 26-Jan-2020
There will be enough water for all boats to come in the morning, boats under 1.9m draft can return at anytime. If skippers need instruction to navigate the channels to the broad-water , let me know - 0418 253 479.
Mooring after the race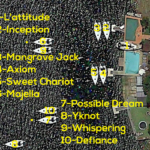 L'attitude will return to the slips, so will need the pontoon clear. Please wait your turn to occupy your allocated position. Click image to enlarge.
Tender
A tender will be running to get people from their boats to shore and back again.