Whale Watch 2021
Awards Night and Dinner

Greetings Port Hacking Sailing Member, 
The sailing committee invites all to celebrate at the presentation dinner.
Please make-up boat tables and respond with your booking now. Don't forget to nominate boats and crew for the
new awards.
Awards Night of Nights Dinner
Celebrating the 2020-21 year of sailing. Saturday 22nd May 2021 from 6.30pm – 7pm for pre-dinner drinks. Awards and prizes, 3 course meal and entertainment (excluding drinks) – only $50 per head.
Early bird – special – Book and pay in one transaction (online) for whole table of 10 by 15 May 2021 - 2 bottles of wine will be provided to table (1 red/1 white).
When booking please provide name of yacht (you sail on), name of 'associate' yacht if you want to share a table, name of attendees (if available), and any dietary requirements with name of relevant attendee.
Book and pay now at RMYC Port Hacking reception desk or <Book now by Clicking Here>.
Our Awards Night is themed "Icons of the Seas" – any person, thing or event – get your imaginative juices working, dress up, and have some fun. Best dressed prizes female, male and table.
Remember to nominate for the following awards on the home page.
Most Improved Crew
Only when Sailing Award
We look forward to celebrating the season and recognising the winning boats, crews and members.
Yours in Sailing RMYC Port Hacking Sailing Committee
Neville Wittey on Improvement
You are invited to attend the upcoming presentation How To Improve Your Yacht's Performance
The night is intended to provide hints tips and feedback on how to improve your yacht performance.
Neville Wittey is an Olympic champion, America's Cup captain, winner of multiple national and world championships amongst many other accolades -
Neville will be observing, photographing and videoing the racing yachts during our Wednesday Twilight races in March, to get feedback on your yacht, please sail the twilight race series.
We also invite you to stay for dinner, a drink and an informal chat after. Look forward to seeing you there.
Alistair Rowe,
Sailing Captain
South Coast Cruise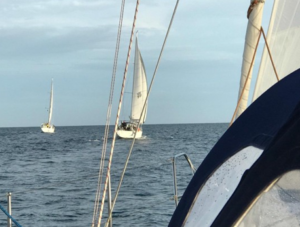 Yachts are planning to cruise the south Coast of NSW.
Schedule to start from Port Hacking on March 8th.
Departing from Port Hacking and cruising to such destinations as Crookhaven Heads, Jervis Bay, Ulladulla, Bateman's Bay, Moruya, Bermagui and arriving Eden by the 17th of March.
Similar ports on the return journey arriving back in Port Hacking around 26th March.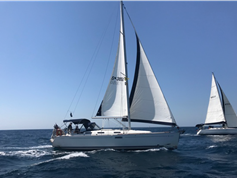 An invitation is extended to other interested yachts to join for the South Coast cruise or part of.
If interested please contact either Bruce Munro from "Amazing Grace" or Bill Dickson from "Rêve" for more details.
The cruise is not directly associated with the RMYCPH-sailing and therefore it is the discretion of the individuals to participate.
Novice Skippers and Australia Day 2021
Novice Skippers race on the Broadwater will take place on Australia day.
Each yacht to organise their own BBQ/Picnic and remain on board.
Start times will be displayed the day before.
After the race we will make our way to a calm location to be advised on the day;
We will be in close company but complying with the COVID directions.
Bring your swimming gear as it will be hot and we should be able to swim from the yachts.
The band will operate from Inception and song sheets will be distributed so we expect all to be in fine voice.
Bring your stories, poems or just be Australian. Prizes for each performance (and the race).
Entry: A bottle of wine.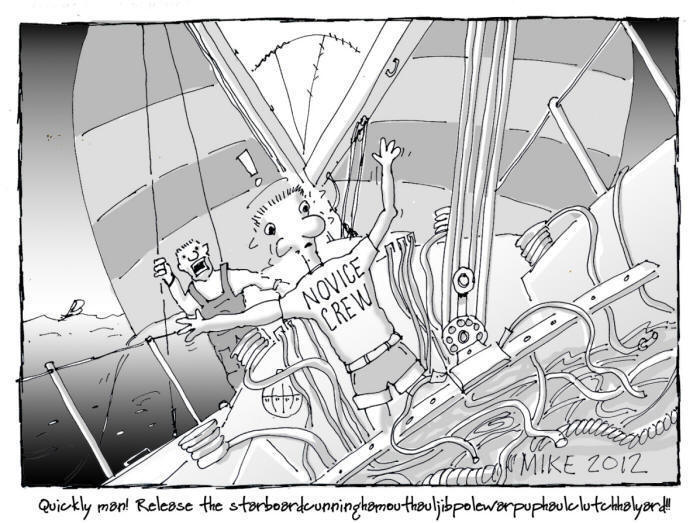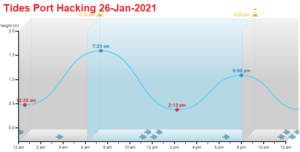 Summary
Race for all skippers who have not won a race or cannot remember.
BBQ/Picnic after on board each yacht.
Music by the famous Chilton band.
Bring your favourite Australian stories, Poems, Food and good humour for all to hear or see.
Entry by bottle, prizes for winners and bottles circulated for best presentations.
Tides perfect for morning and evening runs to the Broadwater.
Please submit your interest on the entry form below.
Location for raft-up will be published prior to Australia Day.
Course on the Broadwater - See Racing Handbook (Section 21) Page 62 for racing instructions or click here.
More information: Contact John Barter mob: 0418 253 479 email: john.barter1@bigpond.com
Australia Day 2021 Entries
| Boat | Novice Skipper | Mobile | Requests | Start time | Place |
| --- | --- | --- | --- | --- | --- |
| Mangrove Jack | John Duff | 0400 854 088 | | 12:08 | 1 |
| Majella | Chris Milross | 0407 367 978 | May leave after the race. | 12:05 | 2 |
| Sharona | Roslyn Rowland | 0437 267 683 | | 12:02 | 3 |
| Reve | Lynden Dickson | 0428 927 071 | May require mooring | 12:03 | 4 |
| Inception | Dave Charlton | 0400 235 015 | | 12:04 | 5 |
| Possible Dream | Angus Gibson | 0419 441 201 | Late cancellation | 12:00 | DNC |
| Excentric | TBA | 0439 139 672 | Cancelled entry | 12:13 | DNC |
| L'attitude | Margi Clarke | 0418 25 379 | | 12:15 | RET |
Can't make it this time:
Matt Short, Yknot, Rhumb Line, Wild Goose, Endless Summer, Axiom, Chillout, Excentric (late scratching).
Print Race Instructions and Berthing Plan
Your Comments:
John, thanks very much for organising a fantastic day, my crew and myself had a fun day with just the right mix of drama and fun! Cheers Richard for Sharona