Cruising Program
| Proposed | Location | Description | Actual Date |
| --- | --- | --- | --- |
| Sept-2021 | Season Opening | Presentation/snacks at the RMYC emergency dock. | Sunday 31-Oct-2021 |
| Oct-2021 | Lilli Pilli sand bar | Raft-up and overnighter | Cancelled |
| Nov-2021 | La Perouse | Fish Café lunch/overnight | Postponed till 2022 |
| Dec-2021 | Audley | Overnighter Tides High-1.87 - 2.05 | 3rd - 6th December |
| Jan-2022 | Broadwater | Australia Day/Novice Skipper | 26-Jan-2022 |
| Feb-2022 | Jibbon/Boat Harbour | | |
| Easter | Port Hacking - La Perouse | Cruise | |
| May-2022 | Wattamolla | Cruise and Lunch | |
| May-2022 | RMYC Dinner | Awards Night | 14-May 2022 |
| June-2022 | Bate Bay | Whale watching | |
| | | | |
Audley Weekend
Arrive Friday 3rd or Saturday 4th of December.
Depart Sunday 5th or Monday 6th December.
Be there for Saturday night activities & BBQ.
Activities and prizes to be detailed soon.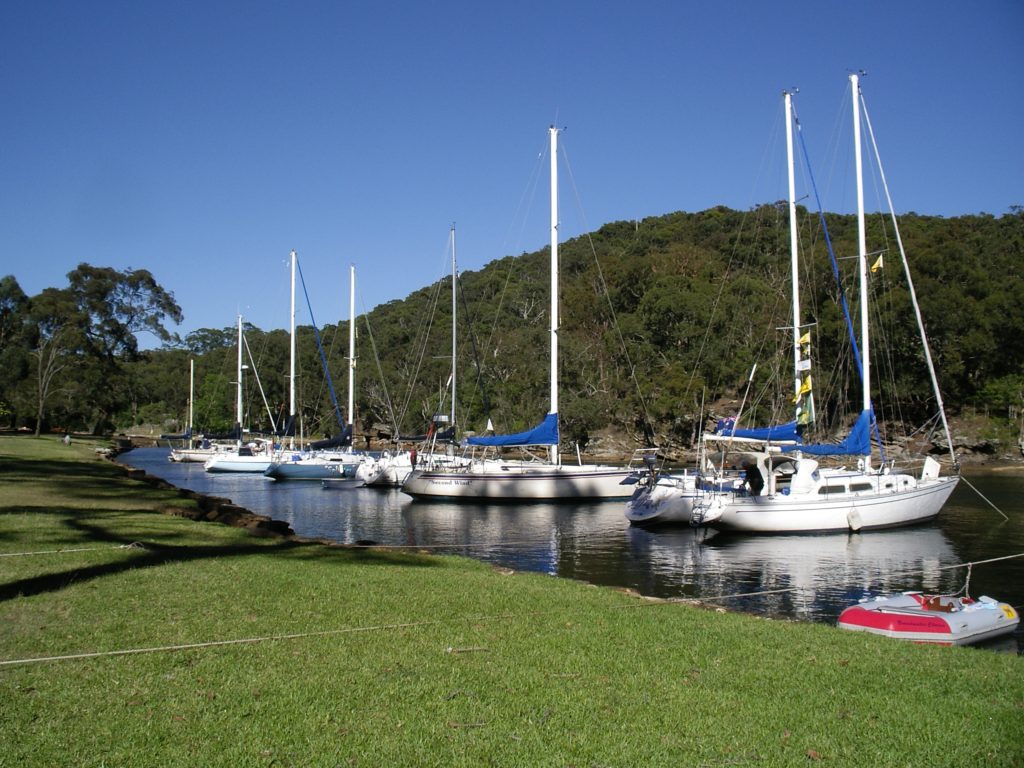 Please indicate the number of adults and children in your party.
Additional information will be provided here shortly.
Yachts to raft stern to Pool Flats as per photo.